Visual controls for sculpting unique website experiences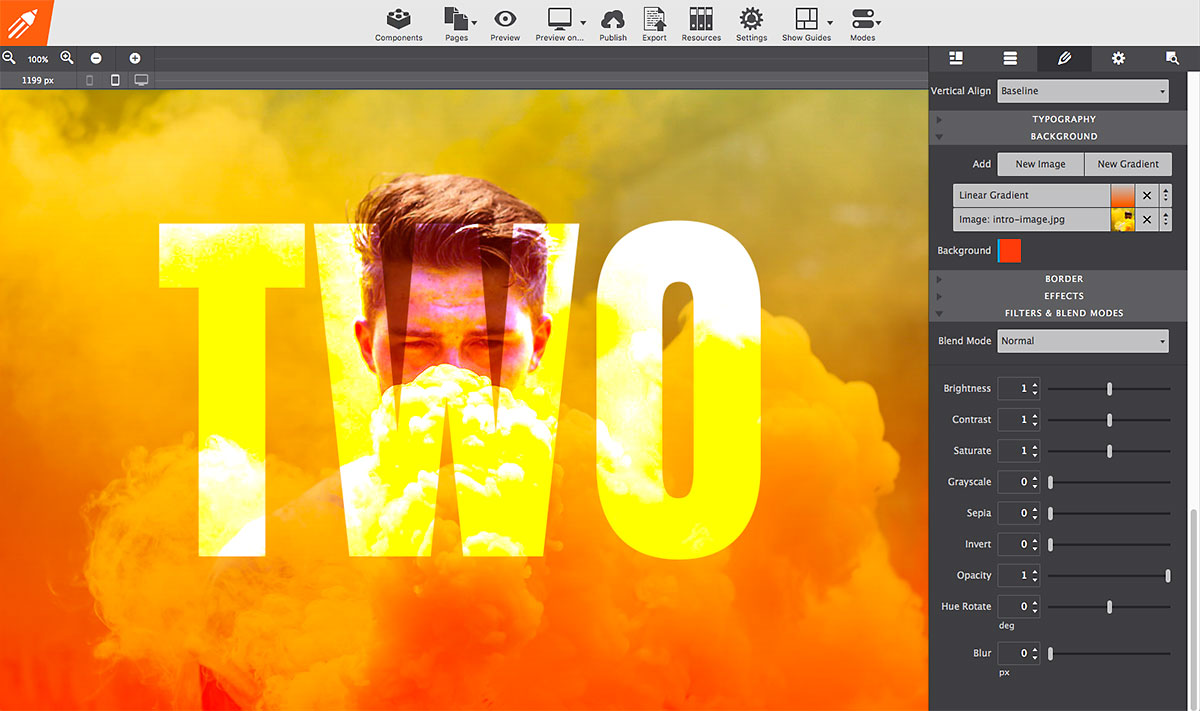 This massive update provides a Visual Interface for the powerful Bootstrap 3 (and 4) and Foundation 6 front-end frameworks. We also added the already highly praised Components Library — easily ad your own and reuse them across projects. Or even better, select from a big bag of uber-cool prebuilt components such as responsive navigations, galleries, video backgrounds, framework components and more.
New in V2 are also Symbols for Content Syncing, Awesome Animations (that are easy to make), Image Filters & Blends, Payment Buttons, plus a plethora of new, impressive Design Controls. Scroll down and enjoy the demos, or head straight to the full list of fresh features.